!FLACC! 2015 is just around the corner, have you purchased your tickets yet? And look! we got on the cover of SF/Arts Mag:-) Enjoy 7 Choreographers in 3 evenings of dance Sept. 25-27.
Also, please consider donating to ¡FLACC! and become a community supporter of the only festival of its kind on the West Coast! Support our Indiegogo Campaign here.
Join the ¡FLACC! familia as we grow!
Festival of Latin American Contemporary Choreographers
welcomes you.
(Ver final de la pagina para leer en Español)
FACT:
¡FLACC! is the ONLY annual festival on the West Coast celebrating the artistry of Chican@/Latin@ Contemporary Dance Choreographers!
Whaaaat?
¡Sí, es verdad!
And it's here in the San Francisco Bay Area!
We are bringing visibility, accessibility and inclusion to underserved Latin@ choreographers and communities.
Imagine September 25, 26 & 27, 2015 at the Mission Cultural Center Theater packed to capacity with 150 people each night and an inspired audience buzzing with excitement to see 7 outstanding local Chican@/Latin@ choreographers making high level dance theater production.
It is our 2nd year and we are quickly growing. Our goal is to triple our audience size from last year within a larger venue and include our fantastic teaching series this year.  We just need you!  ¡Te necesitamos!
Our artists, dance teachers, administrators and presenters are committed to making contemporary dance performance and practice accessible to under-represented Latin@ communities and beyond.
Your donation will directly support this vision and help us reach our goal this September 2015 event.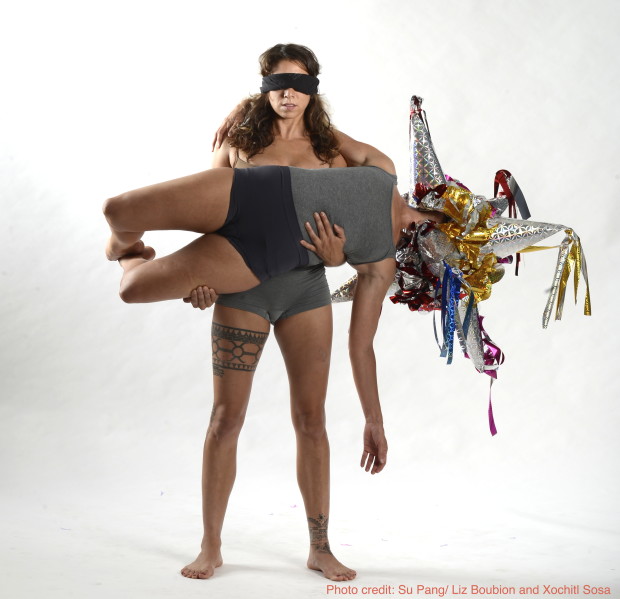 With the Partnerships of the Piñata Dance Collective, Mission Cultural Center for Latino Arts and the Center for Art and Social Justice at CIIS,
We are producing:
1) 3 Evenings of cutting-edge dance featuring 7 local Bay Area choreographers Sept. 25-27 @MCCLA
2) Low-cost* ¡FLACC! FRIDAYS Teaching Series. Every Friday, twice a day in September @ MCCLA with Bay Area dance educators. *Scholarships are available. See teachers and class descriptions here!
3) FREE ¡FLACC! Panel Discussion at California Institute of Integral Studies. Sept 19, @6pm. Join event page here
¡FLACC! Mission Statement
¡FLACC! supports emerging and established Dance Artists of the Latin@ Diaspora who are choosing to make dances of the non-traditional, border-crossing, rule-breaking, cutting-edge, queer, avant-garde, contemporary, curious, experimental, abstract, sensitive, hybridized, neo-classical, or revolutionary varieties.  For our purposes, choreographers with "Latin American" cultural heritage or ancestry are defined by all countries that speak Spanish, Portuguese, or Indigenous languages in the Americas- from the Borderlands of the US to the tip of South America, including the Caribbean Islands.  Indigenous contemporary choreographers of North America and all US-born Chican@s and Latin@s are also invited to apply to this Festival.
¡FLACC! celebrates our heritage, our inclusive identities and our artistic innovations through multi-media contemporary dance performance.  We are committed to making contemporary dance practice and performance accessible to underserved Latin@ communities and to creating a platform of connection in the dance community locally and internationally.   See www.flaccdanza.org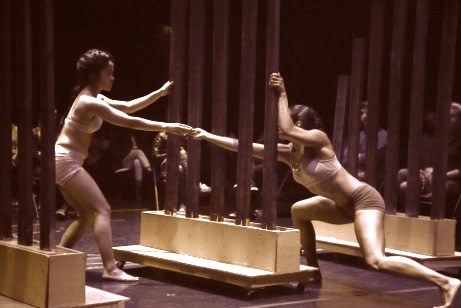 Photo: Marisa Aragona/David Herrera Performance Company
Your support brings social change
Inclusión: We aim to create a welcoming space for audiences and artists to deeply engage with unique Latin@ perspectives crossing barriers related to race, place, class, ability, gender and sexual identity. ¡FLACC! is also committed to giving our greater community of Latino@s more access and exposure to contemporary modern and experimental dance forms by offering low-cost dance classes, a free panel discussion with the artists and placing our work on a stage that specifically houses Latin@ artists.
Voces Internacionales:  Director, Liz Duran Boubion, is currently working to foster a bridge with contemporary dance artists in Mexico and seeks to invite choreographers from other countries and states as we grow.  ¡FLACC!  allows us to share our experience and innovation globally with each other as immigrants, locals, mixed-race Latin@'s and international artists within the dance community.
La Raza/Meeting each other: Our sustainability depends on our collaborations with each other and we are rapidly creating a recognizable platform for Latin@ choreographers to meet one another under one roof.  Our cultural identities can often become insignificant within the contemporary dance world. ¡FLACC! puts cultural perspective at the center by supporting Latin@ choreographers.  To date, the emotional response of ¡FLACC! audiences and the power of our connection to each other is immense.  ¡FLACC! allows us to share ideas and experiences with one another, claim our diverse identities and find out who's out there.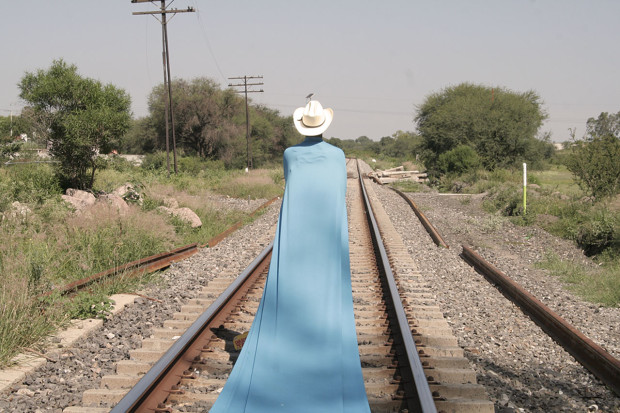 photo: Melissa Aldape/ Juan Manuel Aldape
Who we are: 
* 7 Coreógrafos en Movimiento:
Davalos Dance Company, Rogelio Lopez and Dancers, Zari Le'On Dance Theater, Juan Aldape, David Herrera Performance Company, Detour Dance, Piñata Dance Collective.
* 7 ¡FLACC! Friday Teachers:
Arturo Fernandez, Emmeline Gonzalez-Beban, Diana Lara, CatherineMarie Davalos, Zari Le'On, Liz Duran Boubion, Rogelio Lopez
* ¡FLACC! Organizers:
Artistic/Managing Director,  Executive Director, Fundraiser, Administrator, Website maker, grant writer, web designer, publicity, you get the picture…el pulpo, Liz Duran Boubion
Social Media Manager: Zari Le'On
Production Manager: Yanina Rivera
Stage Manager/Technical director: Maximilian Urruzmendi
Panel Facilitator: Juan Manuel Aldape
MC/Hostess: Rebeca Sanchez
* Mission Cultural Center organizers 
Event Coordinator: Andreina Maldonado
Media Design: Adrian Arias
Executive Director: Jenni Rodriguez
Lighting/Sound Tech: TBA
*Sponsors: MCCLA, ABD Productions, Zellerbach Family Foundation
The Breakdown:
As a project of The Piñata Dance Collective, ¡FLACC! has been blessed with the generous help and sponsorship of our co-presenters at the Mission Cultural Center for Latino Arts.   They are providing the MCCLA Theater space, tech staff, box office, house manager, PR, MCCLA administrators and more.  However, we still need to raise $8,000 to cover ¡FLACC! artist fees and operating expenses for the festival.
TOTAL ¡FLACC! EXPENSES: $13,000 
TOTAL ¡FLACC INCOME: $5,000
GRANTS RECEIVED: $2,000 provided by the Zellerbach Family Foundation
¡FLACC! ANTICIPATES 50%  of TICKET SALES: $2,550-$3,800
¡FLACC! ANTICIPATES Merchandise sales, business ads: $500
WE NEED YOUR SUPPORT to raise $8,000 for artist fees and operating expenses:
Our 7 choreographers (we pay our artists!) ($3500)
Our 6 organizers ($4000)
8 ¡FLACC! Friday Dance Teachers ($600)
Videographer/editing($450)
Photographer ($200)
Publicity($300)
Promotional materials, printing, mailing and PR design ($350)
T-shirts, Piñatas and Posters ($400)
Post production costs ($500)
Sustaining Organizational development for ¡FLACC! and Piñata Dance Collective / technical equipment, software, artistic development, web development, strategic planning, administration, marketing, community outreach, grant writer ($2000)
$700 to 3rd party processing fees.
We are confident that we will raise the funds necessary to make this important work available to our communities and in tripling our audience from last year.
We can do it! ¡Podemos Hacerlo! With your support. Con su apoyo.
***********************
OPTIONAL TAX DEDUCTABLE DONATION: 
If you would like to make your donation tax deductible,  please Enter your donation on-line through our ¡FLACC! Ticket Page on EventBrite! Fiscally sponsored by Mission Cultural Center for Lation Arts.
-OR-
Send check payable to our fiscal sponsors: Mission Cultural Center for Latino Arts.  Be sure to write "For ¡FLACC! 2015" on the memo line of your check and let us know you sent it. Email flacc.info@gmail.com
Mail to:
Mission Cultural Center for Latino Arts
2868 Mission Cultural Center for Latino Arts
San Francisco, Ca. 94610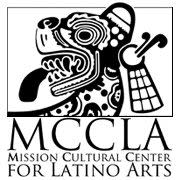 ***********************
Other ways you can support our goals this year:
¡FLACC! needs volunteers and social media fairies!
If you aren't able to support monetarily,  ***volunteer to help distribute postcards, sell tickets, usher or sell concessions! Your presence at the show is the best way to be part of this historical movement.
Please spread the word and make announcements when you can.
REMEMBER to use the Indiegogo SHARE tools (Twitter, FB, youtube, etc).
Purchase an ad in our show program, become a corporate funder.
Donate technical talent, software or materials.
Join us on the ground for ¡FLACC! Family in 2016
Join our advisory committee- we value your input and expertise.Assist in managing, directing, fundraising, grant writing, web designing, development, or any other helpful role.  Please send letter of interest in ¡FLACC! 2016 to: flacc.info@gmail.com
Mil Gracias,
Liz Duran Boubion, Zari Le'On, Yanina Rivera, Juan Aldape and the FLACC team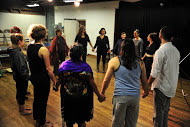 Photo credit: Fiestaban Photography
Muchisimas Gracias to our community supporters Zellerbach Family Foundation, Mission Cultural Center for Latino Arts, Shawl Anderson Dance Center, Monkey Yoga Shala, ABD Productions, ODC, Counterpulse, Dance Mission Theater, St. Mary's College, UC Berkeley …AND YOU!
Stay tuned for updates! Piñata Dance Collective is  creating a brand new ¡FLACC! T-Shirt this year and printing some of the amazing photos from our choreographers that will be available as a perk or to purchase at the show on Sept. 25-27.