para los españoles traducción, haga clic en este botón
Artist Fund Benefit Fiesta: Yo Quiero Lo Que Tu Tienes/ I WANT WHAT YOU HAVE
¡Benefit party for the 16 artist of FLACC 2016! co-sponsored by Finnish Hall managers Andy Lundberg and Miriam Wolodarski ¡Help Us Fill the Piñata and have fun doing it! Bring que tu tienes: *material* y *non-material qualidades* performance, food, refreshments, social experiments, piñata smashing, spiritual enlightenment, divertido/diverted fun! Join FLACC artists sharing creative responses to "I WANT WHAT YOU HAVE": Zoe Klein, CatherineMarie Davalos, Victor Talledo, Juliana Mendonca, Gabriel Mata, Adrian Arias, Liz Duran Boubion. Tickets $12-$45 sliding scale All donations and ticket sales go directly to the artist performing in ¡FLACC! 2016 this December.
When: November 13, 7-9pm
Location : Finnish Kaleva Hall 1970 Chestnut St, Berkeley, California 94702
RSVP on FaceBook! Donate or Purchase Tickets
###OUR FUN RAISING GOAL: $4500 This is where your donations will go: *Travel costs and lodging for 5 dancers from Guatemala! *Lodging for 5 dancers from L.A. *All 16 FLACC artists honorarium *Extra funds for the FLACC artists who perform Nov. 13 for "I WANT WHAT YOU HAVE" benefit party. FLACC 2016 has doubled our capacity with 16 visiting and local choreographers this year. As we enter our 3rd annual dance festival featuring cutting-edge Latinx contemporary coreógrafos, we are producing the show without a co-presenter for the 1st time! Thankfully, we have been supported by the Zellerbach Family Fund, William Hewlett Foundation, Sisters of Perpetual Indulgence, Finnish Hall and individual donors like you!
---
¡FLACC! 2016
Piñata Dance Collective presents,  ¡FLACC! 2016 Festival of Latin American Contemporary Choreographers, returning for its 3rd Annual festival and all new programming at Dance Mission Theater in San Francisco. Featuring 3 completely different programs each night with an option to purchase festival passes for 2 shows or all three performances with their exclusive panel discussions!
This growing and celebrated festival features 16 cutting-edge visiting and local choreographers based in Guatemala, New Mexico, Los Angeles, and the San Francisco Bay Area coming together to examine poignant subjects that represent the depth, diversity and creativity of ¡FLACC! dance-makers.  Themes such as international adoption, indigenous treaty rights, Latinx Queer identity, immigration, and re-interpreted Latinx traditions uniquely captured within the corporeal surrealism of contemporary dance theater.
F

ESTIVAL OF 

L

ATIN 

A

MERICAN
C

ONTEMPORARY 

C

HOREOGRAPHERS
DECEMBER 9, 10 & 11, 2016 3 PROGRAMS & PANELS @ Location: DANCE MISSION THEATER, 3316 24th Street (corner Mission)
San Francisco CA 94110
FRIDAY-

REMEMBERING PULSE

Reflecting upon the Pulse tragedy in Orlando, FL. ¡FLACC! responds regeneratively by creating a platform for Queer/Trans Latinx Choreographers.

Show 8pm

Victor Talledos

Detour Dance

Sebastian Hernandez

Joey Navarette/Rosa Frazier-Rodriguez   

Momentum 

Javier Stell-Frésquez & 

Davia Amerasu-Spain 

SATURDAY- 

LAS MUJERES

Join this vibrant international line-up of Chicana/Latina choreographers sharing their insights and innovations as female choreographers from Guatemala, Honduras, Venezuela, Los Angeles and San Francisco.

Show 8pm

Primera Generación Dance

Sabrina Castillo

CatherineMarie Davalos

Diana Lara

Karla Quintero

Juliana Mendonca 

SUNDAY- 

INDIGENISTAS

Highlighting the indigenous/native layer of identity among our choreographers, ¡FLACC! stands with our indigenous communities being targeted environmentally in the America's, including the Dakota pipelines.

Show 4pm

Dancing Earth

Cuicacalli

Zoe Klein

Gabriel Mata

Adrian Arias

Primera Generación Dance
Each performance will be followed by a  20 minute panel discussion.  Stay after the show to enjoy refreshments, engage in a community dialogue and ask questions of the artists after viewing their work. *Special guest facilitators TBA!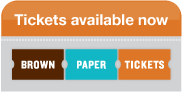 ---
"Broken" 10 minute solo opening for JoAnn Selisker at SAFEhouse Arts.
"Broken"- with a 10 minute solo before JoAnn Selisker's piece, "What's Best For You", I am traversing the landscape of a fragmented Piñata with Post Traumatic Stress Disorder, ADHD, OCD, depression and a good dose of Dharma wisdom, I dissect the nature of impermanence, life and tissue paper. https://www.facebook.com/events/1443001836007888/ Location: SafeHouse Arts, 1 Grove, San Francisco Time Saturday/Sunday 8/15-8/16 7pm Short Video Clip from "BROKEN" Supported by ABD Productions, Zellerbach Family Foundation, Shawl Anderson Dance Center, Monkey Yoga Shala, SafeHouse Arts.
Workshops in Mexico June/July2015 ( in nature, and in the city!)
Integración IcoSomática/Eco-Somatic Integration.  Hosted by Meditapalpa and ALARIETE.
A weekend intensive at 2000 ft elevation…in the beauty of Tapalpa, Jalisco, Mexico. Visit Event Page on FB